She stood at the edge of the water with bare feet, her toes sinking into the warm sand. The explosive sounds of passionate worshippers surrounded her as the cool, California water danced around her feet during Calvary Chapel's beach baptism. It was the 1960's. The height of political scandals, war and peace, and cultural promiscuity—but also the height of a revival in the church and the hearts of young people called the "Jesus Movement." The Holy Spirit was radically shaking churches and transforming lives. The polished chapel with brand new carpet and well-groomed families was seeing an invasion of young, passionate, free-spirited Jesus people with bare and dirty feet.
"We should give them socks to cover their feet," the church elders would offer in concern. "No. We welcome them as they are," Pastor Chuck Smith of Calvary Chapel encouraged.
It was Judy's turn. She stepped out into the ocean and felt the warmth and power of this person named Jesus escort her as she prepared to commit her life to Him. With each step, she felt more and more freedom sweeping away the sins and bondages of her life. The songs of worship drifted through the salty breeze and the white, rippled waves. This was it. As she was gently immersed in the water, her heart was transformed and she named Jesus the Lord of her life.
It was a moment and a passion she never wanted to forget.
Flashing forward to 2015, Judy felt she was losing sight of the vibrant love she experienced at her baptism. "After 40 years of serving in my church communities and in Sunday school, I simply had begun to lose my vision for ministry. I was sick most of 2015—fighting pneumonia and respiratory strain, enduring numerous doctors visits—so at age 67, I started sensing my mortality, questioning if God would still use me in extending His Kingdom. I didn't feel like I had the energy to teach Sunday School like I had for so long, and I was losing my vision for ministry. So I began praying and asked friends to pray."
Judy had a dedicated heart to pray for any and every circumstance. She still met every Tuesday morning with a group of women to pray for healing, revival, and that the hearts of the young and the estranged would be turned toward the Lord. She was well established in her relationship with Jesus and in the routines of her daily walk with Him. But she began to resonate with the wisdom of Proverbs 29:18: Without vision, the people perish. Her involvement in the Church was becoming a habit rather than a passion. She didn't have a vision, and she felt her purpose beginning to perish.
Then she heard about Rooted.
At first she wasn't very excited about it. She heard it mentioned in announcements and conversation, but just thought, "Ah, another program or Bible study." Then Pastor Randy shared that he had a specific vision that many new believers would be a part of this journey, and Judy felt the Spirit confirming this in her heart. The idea that she could spend time with new believers and disciple them made her come alive! The pieces of the puzzle began to come together in her quest for new revelation.
She wanted to see a revival sweep her church and her city in the same way the Holy Spirit had captivated her heart in 1967. She had prayed for years that the Lord would move powerfully and miraculously in the same ways she had seen in her early life with Jesus.
And suddenly she began to realize that she could have a part in being the answer to her own prayers.
Some 48 years after her baptism, Judy attended her first Rooted gathering. Introverted at her core, her heart felt distant and she sat alone. The hype and buzz of other first-time attendees whirled around her like an overwhelming flurry of wind. "What am I doing here?" she asked herself desperately, wishing she were elsewhere. But then her heart sparked again as she was reminded of the vision from Pastor Randy: flocks of new believers finding Jesus, pouring through this Rooted journey and finding meaningful community.
Through the 11 weeks she spent with her Rooted group, she reflected on her salvation story and was reminded of her first love for Jesus—remembering the chorus of worshipers enveloping her as she waded into the water.
"I realized through Rooted that the adventure and exhilaration of the Christian life is more powerfully experienced in community. Together, we were empowered to do things through the Spirit that we couldn't do on our own."
She felt inspired and enriched by the clear content that Rooted walks through, and realized that there was an insightful, fresh anointing on the material when discussion and community took place. It's not just a Bible study, it's an invitation to truly journey with Jesus and others – to disciple and be discipled in the context of community.
Awakened and inspired throughout the Rooted journey, "I was finding myself spending more time with unbelievers and my volunteer work in our community. I even started seeing my neighbors, family and co-volunteers as future attendees in Rooted." Her prayers were expanding even more as God infused a passion in her heart for those who didn't know Him yet.
Finding her vision and her voice
Simultaneously, Judy had been spending time at the Aloha Community Library and the National Association on Mental Illness (NAMI). With mental disorders weaving their the threads through her family DNA, she found Rooted to be a safe place to voice any areas of fear, anxiety or strongholds in her heart associated with her chronic depression.
"It wasn't such an issue for me until I moved up to Oregon and left my friends, family and the familiar climate of my home. I finally went on medication, was prayed over and received the help I needed; but a woman within my church family told me to never ever tell anyone that I had chronic depression. I was told it would be a sin to continue on medication long term." This was the hushed climate of many Christians at that time, and Judy felt condemned for experiencing and struggling with something that she had little control over.
With first-hand experience of how depression continues to emerge as a common, serious illness, she was grateful to know that Rooted would also bring forth camaraderie — people with which she and others could discuss how this impacts and intertwines with their relationship with God.
After attending her first Rooted group in fall of 2016, she felt drawn and ready to lead a group in the winter session of 2017. For as long as she can remember, she has been praying that the Lord would awaken the hearts of those who had never known Him, or for those who had drifted from him. She now knows that Rooted is one of the ways in which she can lead, disciple and encourage others in their new or maturing faith.
"When I didn't have a vision, I felt dead inside, but now I feel energized. Rooted helped to give me new vision and deepened my love and my walk with Jesus."
Judy believes passionately that her generation still has a divine purpose, and is a part of the new things God is doing at Beaverton Foursquare and the Church at large. It's not about expressing preferences, but about showing compassion for those around us. It's about building up and passing the baton to the generations rising behind us. Her prayer remains: "I want believers, new and old, to fall in love with the Lord again. And I want to have God's heart for the church and for building up young people in the same way that I was built up and encouraged as a young 'Jesus Person'."
Bare feet and all.
"Go to Rooted and fall in love with Jesus. As you bask in that love, He will give you His joy and His eyes for the people around you."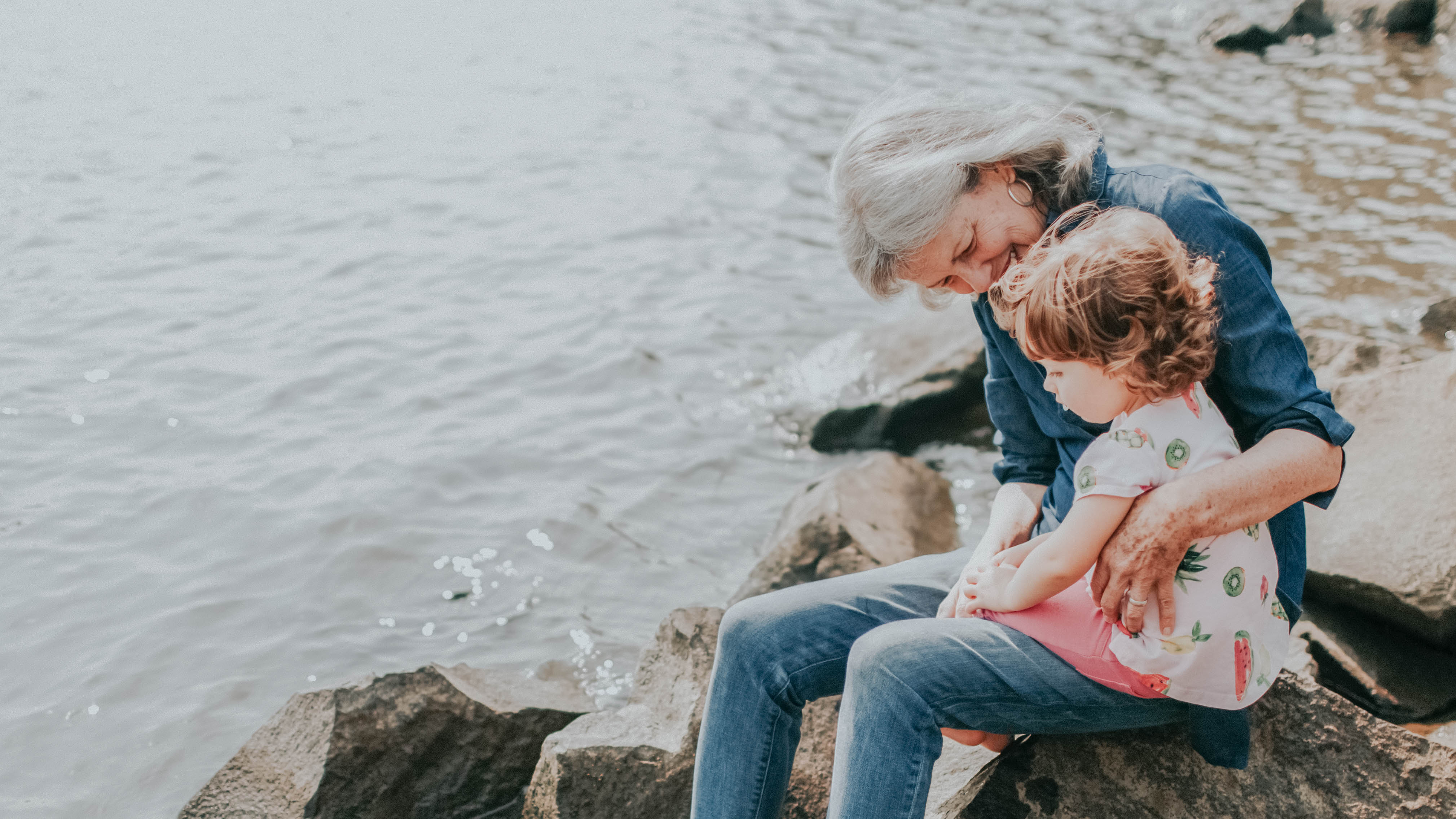 Photography by Jayna Greenleaf-Perez