Anita Sarki sits in a circle with eight young ladies far away from her Hillsboro home. They range in age from 14 to 18 and wear the uniform of Bright Hope English School: a dark green skirt and a short sleeved green checkered shirt with a collar. Their bare brown legs dangle and cross, and their eyes dart from one to the other. They're hesitant to speak, but from their previous Rooted small group sessions, Anita knows they eventually will. It's not their custom to talk about their faith or share their stories despite what they have in common. They all have felt oppression and know poverty—but it's easier to focus on math and English than it is to speak of what is buried in the depths of their hearts.
Located in Siliguri in a northeast corner of India, Bright Hope was created in 2010 by Anita's aunt, Primela Rumtel. She wanted to reach the lowest of the low. Historically, education is only for the rich in India. If you're born poor, it is assumed you will forever remain buried in poverty. If you're also female, it's even worse. Poor girls are destined to toil in the virtual slavery of the tea gardens, be forced into sex trafficking, or work in sweatshops and lumber mills simply to survive. Primela's mission is to give these girls the type of education that allows them to dream big and to know that God is working in their lives.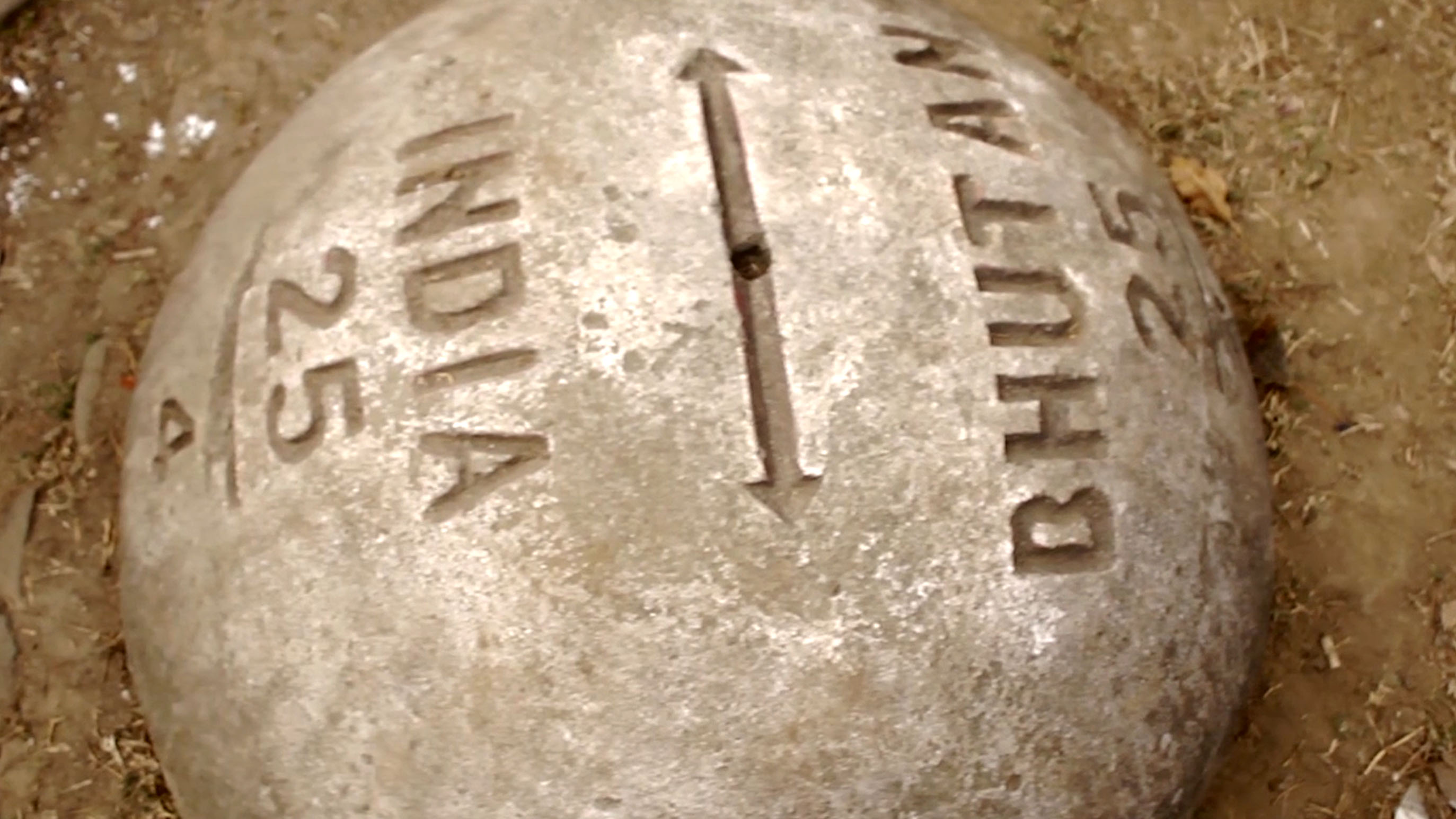 The divine intervention that brought these girls to Bright Hope also brought Anita and her family to Hillsboro, Oregon. But the trip was a long one. Their small Nepali community settled in Bhutan generations ago on the northeast border of India. Inter-ethnic friction erupted in the 1990s and many of Nepali descent were expelled by the Bhutanese government. Forced to sign voluntary migration forms and crammed into buses with few belongings, thousands crossed the border, leaving behind family homes and everything for which they had worked so hard. Stripped of Bhutanese citizenship they became people without a country. A miserable refugee camp in Nepal became home to Anita and her family for the next 17 years.
While the Sarki family was powerless by any worldly reckoning, they were ignited and capable in God.
The Sarki family lived in primitive conditions. No beds, nor blankets. Their floor was the land on which they lived. Curtains were any fabric they could find. There was no sink, electrical light, washer, dryer, running water, or bathrooms. Just two years old at the time of relocation, life in a refugee camp was all that Anita knew. And it was filled with darkness.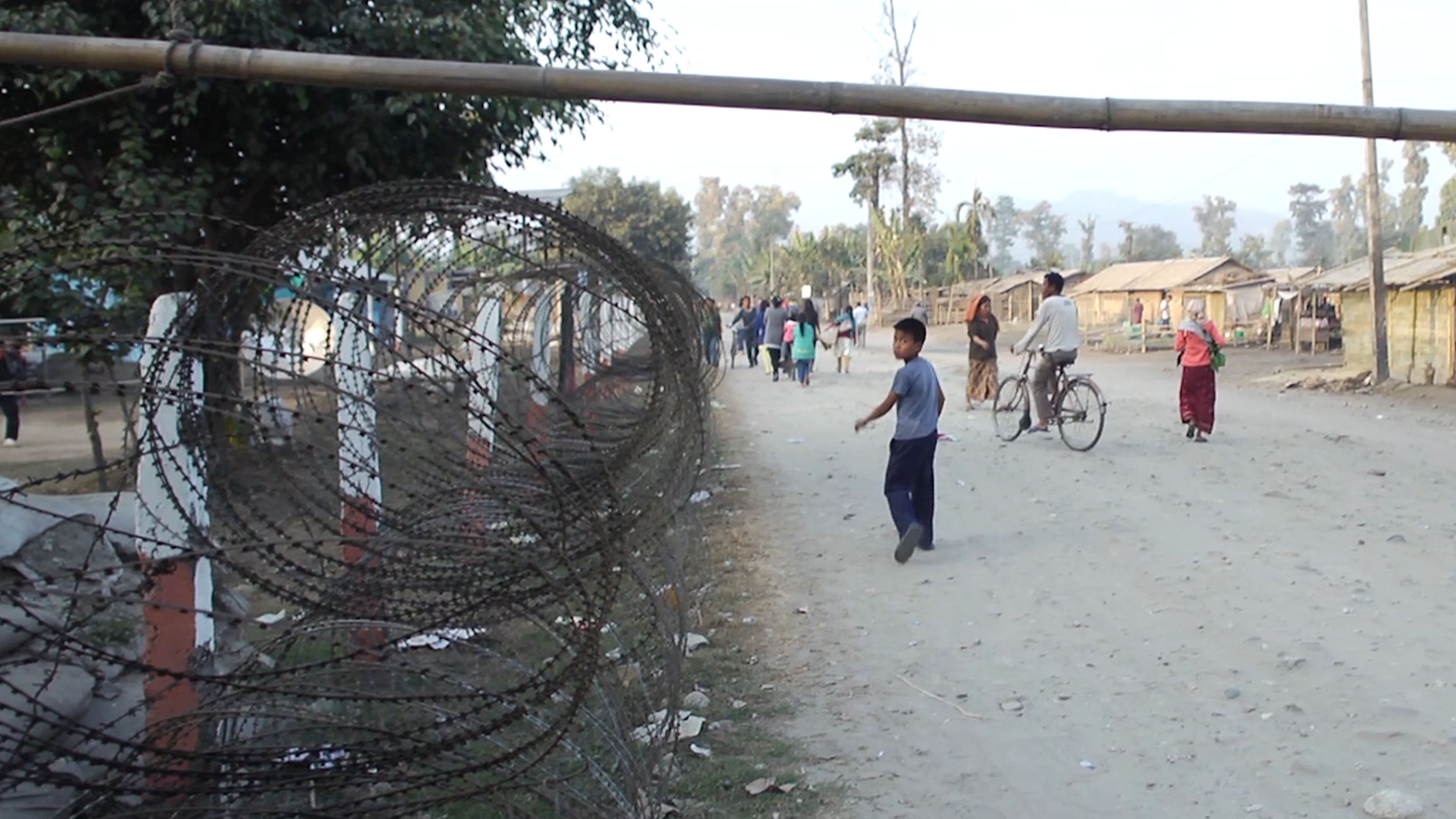 Anita's mother believed in Jesus Christ and prayed fervently. But Christianity was not openly welcomed in Bhutan, and before 2008 there was reportedly only one church in the country. The camps were bereft of Christian fellowship as well. She was devout and did not falter in her faith despite the isolation. Although baptized as a Christian before leaving Bhutan, Anita's father was less committed to following Jesus in the camp. He was angry and burdened by the loss of all he'd worked for in Bhutan. However, when his youngest daughter was beset with a life-threatening illness, he cried out to God, pleading for her life. She alone survived the outbreak of encephalitis that took the lives of six other children. It marked a turning point for Anita's father. The cold-heartedness that had followed him from Bhutan yielded to a burning desire. He now wanted to serve Jesus with all of his heart. Both of Anita's parents began to work with her uncle at their Christian church in the camp.
Dear Lord: "Allow Me to Do More"
It wouldn't have been surprising if they had given up on God considering the hardships. But they weren't deterred. They loved Jesus and wanted to serve Him. He gave Anita hope to be more and do more. "I knew there was a better life," she said. "When we went outside of the camp to the market or the hospital, we would see that others lived differently. We did not have any rights—so of course, I wanted more for my own life and for my family."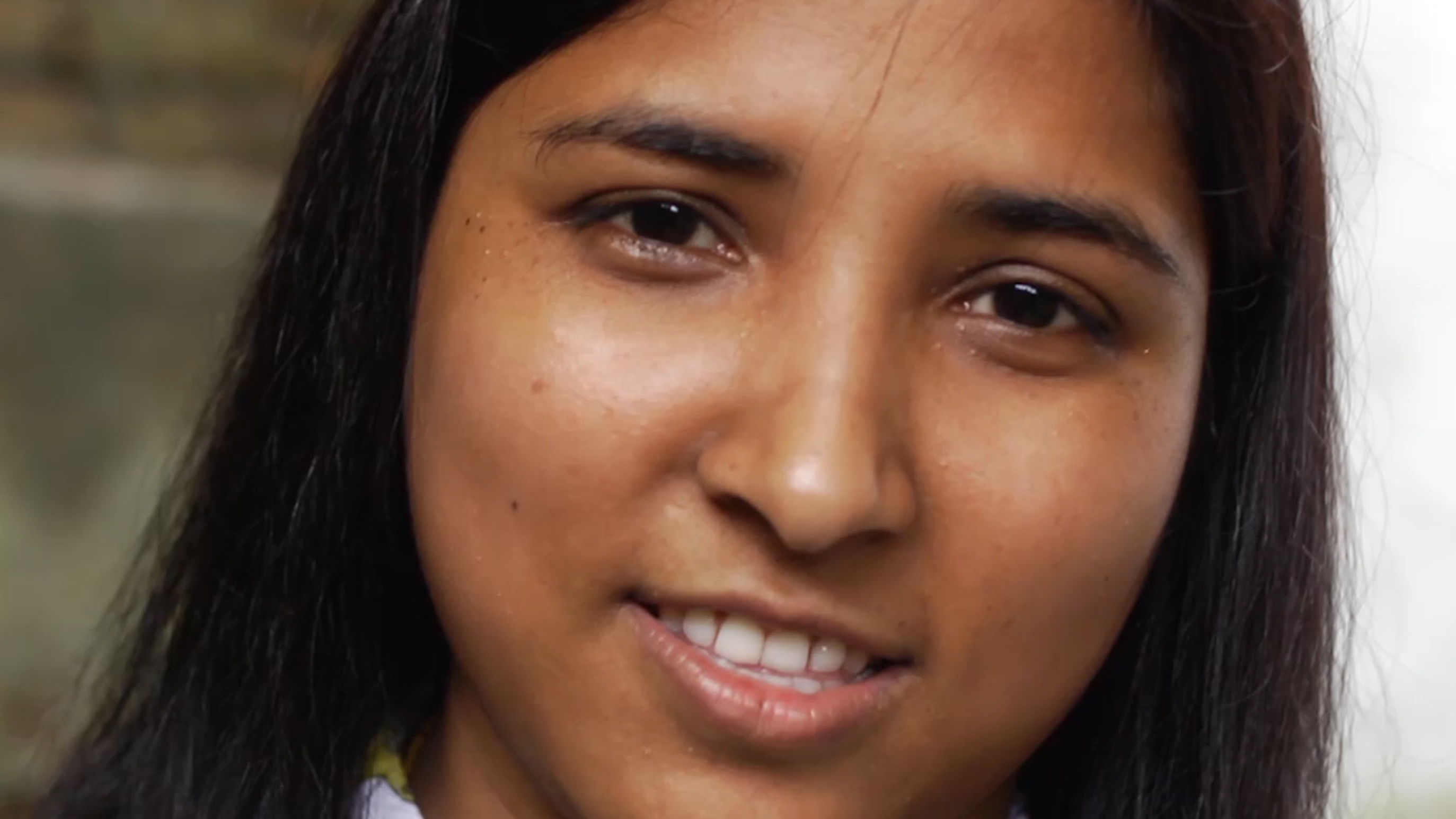 Anita's better life began when she was 19 years old. Her family moved to Kansas City, Kansas in 2008. Eventually, through a connection at Beaverton Foursquare, they moved to Hillsboro, where Anita has been studying to become a nurse. But she craved more. She felt God had freely given to her, and she begged God to allow her to do the same for others. She claimed Isaiah 61:1-4 "... the Lord has anointed me to proclaim good news to the poor. He has sent me to bind up the brokenhearted, to proclaim freedom for the captives and release from darkness for the prisoners.".
Anita communicated regularly with her aunt Primela who had settled in India. She knew the stories of the girls who attended Bright Hope, including one report about a girl who had been sold into slavery. She knew others who had worked in the plywood factory before the age of 10, and those who had lost their parents to starvation or poor health. She knew that girls lacked fundamental skills and education and that they had no comprehension of a savior. Primela offered these girls an education and a chance to know Jesus.
When Primela was able to visit America, she would thrill her niece with stories of God's work at the school. During one such visit, Primela discovered a problem with her green card. It took a long time to resolve and she was unable to travel back to the school for a couple of years. Without someone to regularly inspire and mentor the girls, their lives began to wander. They didn't know that something was missing, but Anita and Primela did. Many of the girls were now teenagers, an age where they could better comprehend God's love if proper guidance was on hand. Anita was passionate about these girls and knew that the Rooted series would provide them with the spiritual nourishment they needed.
And she wanted desperately to be the one to deliver it. Primela agreed.
Deep Roots In Siliguri, India
Before she made the trip to Bright Hope, Anita's family helped her by translating the Rooted series into Nepali. A few months later, she was sitting in that circle with those eight teenage girls. They were all uncertain where the next ten Sundays of Rooted meetings would take them. They worked through the process, week by week delving into questions that ask "Who is God? Does God speak to us? Where is God when we are suffering?"
Prior to Rooted, the girls' prayer lives had been suffering. Beginning to pray again felt awkward. But as they trusted themselves to Anita and began working through the Rooted prayer experience, their hearts opened up and the tears flowed. The Holy Spirit moved them and they began to feel God's presence once again. They felt a new desire to answer other questions Rooted raises like, "How can I make the most of my life?"
It was a good question. Especially since each of the girls confessed that they lacked peace before Rooted. Others admitted to a habit of lying. Some doubted God. Most weren't reading their Bibles or praying. Some even acknowledged they had lost their faith. These patterns had naturally led to divisions and fighting among the girls, rebellious attitudes towards their teachers, and selfishness. Within ten weeks, God worked through Rooted to change it all.
The Rooted series ended with a culminating celebration—and these girls had plenty to celebrate. They experienced a renewed relationship with their Heavenly Father. Their joy was a beautiful expression of freedom from all the things that had prevented them from experiencing the fullness of Jesus. These Bright Hope girls have been transformed into disciples who are eager and equipped to share God with others.
From Bhutan to Nepal to Kansas to Hillsboro, and back to India, Anita has seen God fulfill her desire to offer others what He's given to her. There is light in the eyes of these young Indian girls now. A light that brought hope to seemingly impossible dreams. They talked of returning to their poor communities as pastors, teachers, or even doctors. The girls see those dreams as possible now by the light of the Gospel.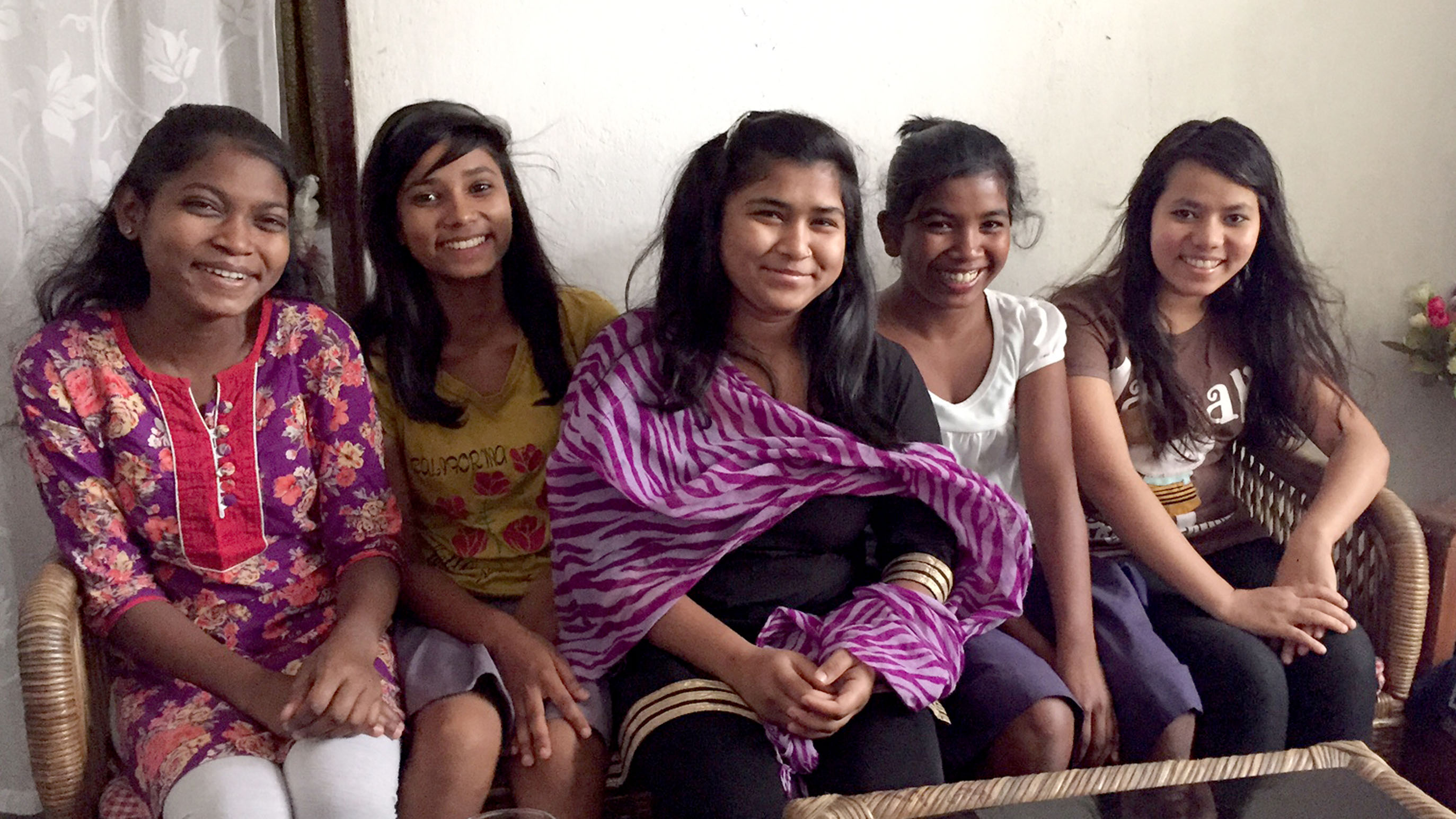 Some of the girls from Bright Hope School who first did Rooted together with Anita