Welcome to Beaverton Foursquare Church
Senior Pastor Randy Remington
What's Our Mission?
We're a family that helps others know, love, and serve Jesus. We call that being family on mission.
And we've been at it for more than sixty years—with at least five generations among us. Our family's from all over—places like Bhutan, China, India, Japan, Latin America, South Korea, and Vietnam. In fact, there are dozens of cultures and languages represented at B4. Just like the Bible says; "...from every tribe and tongue." It's a real family that's part of God's family.
How do we help others know, love, and serve Jesus? It happens when all five generations, and people from every culture, work together to share the Gospel in their homes, among their neighbors, and around the world. If that sounds a little familiar, it should. It's the mission Jesus gave the Church. He said to go and make disciples in what's called the Great Commission. Family on Mission is a simple phrase that helps us remember what church is really all about: the Great Commandment, to love one another as a family, and the Great Commission.
Service Times + Location
7:45 am
Main Worship Service in the Sanctuary
Children's Ministry: Newborns – Kindergarten

9:30 am
Main Worship Service in the Sanctuary
Children's Ministry: Newborns – 5th Grade
6th Grade Service
Jr High Service
Language Translations Available: Spanish, Chinese, Korean, and Nepali

11:15 am
Main Worship Service in the Sanctuary
Children's Ministry: Newborns – 5th Grade
6th Grade Service
High School Service

What to Expect
Our Services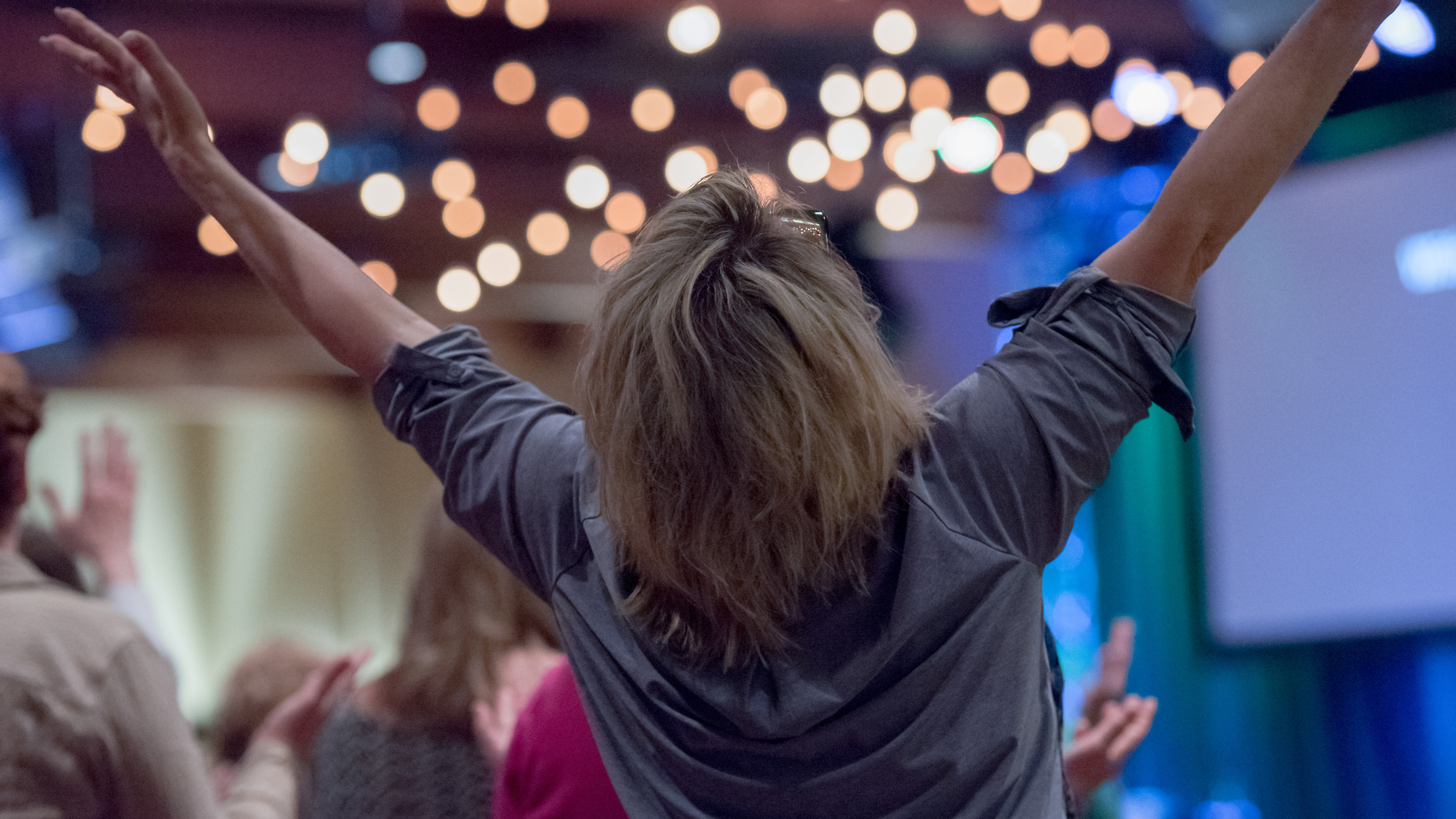 Even though we're a big church, you can expect a casual family atmosphere. Our worship music is Christian contemporary mixed with fresh takes on classic hymns. We don't have a bunch of rules for what worship here is supposed to look like. We're just thrilled to be singing next to you. The teaching? It's solidly biblical, and the welcome is always warm. Join the conversation and follow our worship blog, Living Worship, to hear from our worship pastors and get to know them a bit better. You'll also find our song lists for each weekend service with Spotify links for easy listening.
Visitor Parking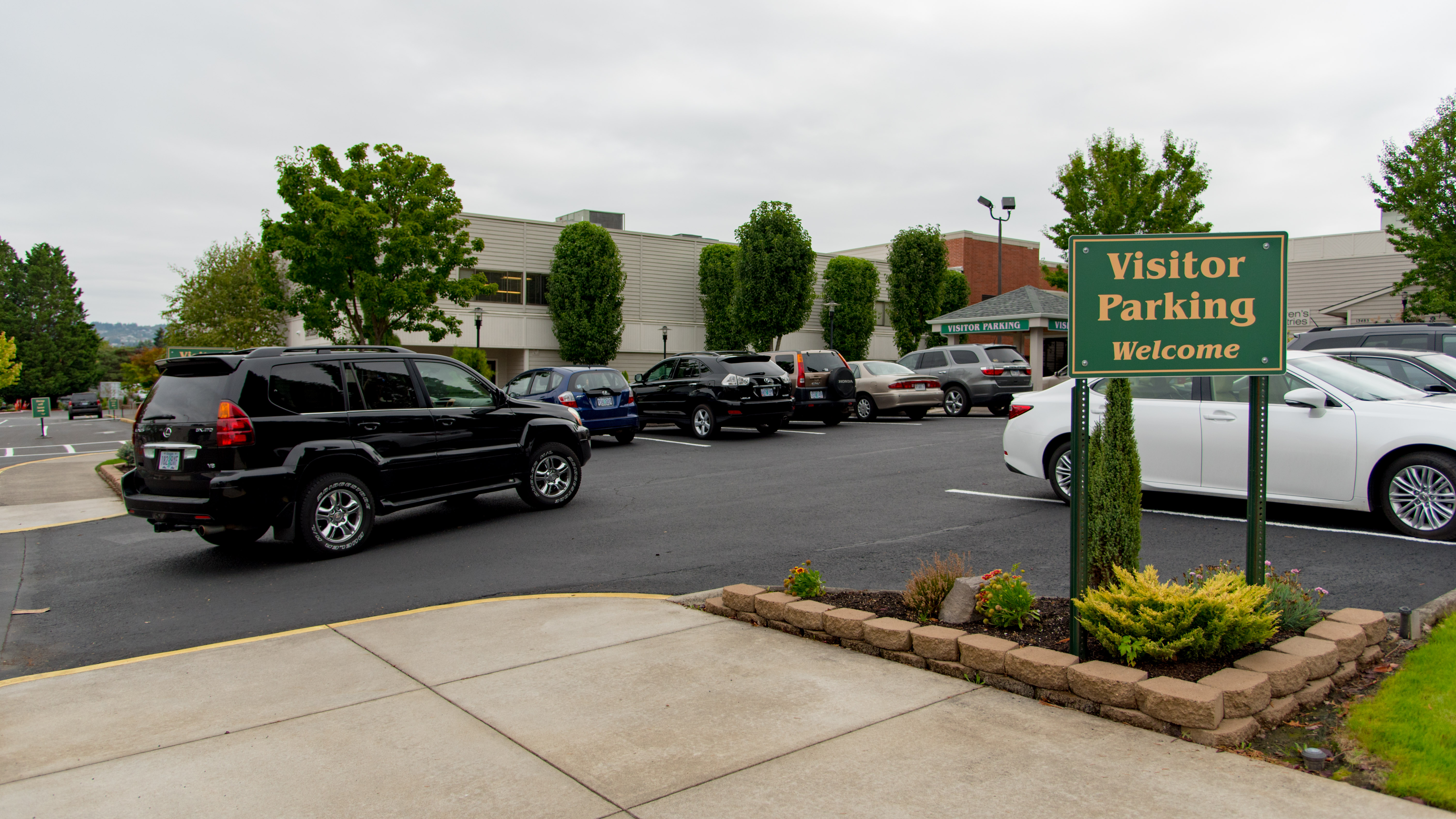 If it's your first few times with us, park in our visitor's lot. It makes getting in and out of church a lot easier. Consider stopping by our First Steps Center, just inside the entrance as you enter the building. You can learn more about us and ask a real live person anything you want. You'll also get to meet our Connections Pastor, Alex Lessler.
What to Expect While Checking in Your Children
Here are the details you need for a timely stress-free drop-off, both for parents and kids who are new to our church:
ARRIVAL:
Step 1: Try to arrive about 20 minutes early(ish), so you don't feel rushed.
Step 2: You're welcome to park in the visitors parking lot with the green covered shelter and the happy helpers out front. It's just off our east entrance from Walker Road.
Step 3: The helpers will point you to the correct building for your new family check-in. It's the red doorway just off the visitors' lot. They also know where the good coffee is.
CHECKING IN:
Step 1: Greeters at the Red Door will welcome you and help you get started with check-in.
Step 2: They'll assist you in filling out a brief, family registration card and enter your information into our secure check-in.
Step 3: They'll also explain the check-in system and help you with your stickers. You get one and your child gets one. They have a number on them that matches. We'll display that number on the screen in the main service in case your child needs you for anything. But don't lose it! It's how we make sure you and your child get matched when you pick them up.
Step 4: This step can go one of two ways. If your child is ready to rock, you say goodbye and we'll get them situated with their teacher and new friends. If they need a little extra TLC for the transition, you just let us know and we'll assist you.
Please know that when you entrust your child to our care, you're in good hands. We carefully vet all staff and volunteers through an extensive background check that's updated regularly. In addition to equipping them for ministry, we train them in proper procedures in the event of an emergency. And our secure check-in makes sure we both know where your child is and who they're with at all times. Read a copy of our brochure to learn more about Children's Ministries at B4.
Connect Events
These are smaller gatherings designed to help you get connected to the life of our church. You can meet others who've been part of the B4 family for a while. You can share conversation and food together, while also getting better acquainted with some of the pastors and volunteer leaders. They'd be happy to answer any questions for you. We'd love to meet you and welcome you to our family. To find out when our next Connect Event is scheduled, check our calendar, check our app under "sign up", email our Connect Coordinator, or come by the First Steps area in the lobby.